June 23, 2022
Meet Nancy Wang, Executive in Residence
Growing up in rural Wisconsin, Nancy Wang went to a high school where the majority of her classmates didn't go on to college. She wanted to apply to the University of Pennsylvania, but her guidance counselor wasn't much help—so she did her own research, won a full scholarship to Penn Engineering, and earned a bachelor's degree in computer science.  
Today, Wang is a rising star in the tech world. The youngest general manager at Amazon Web Services, she leads P&L, product, engineering, and design for the company's data protection and governance businesses. She's also led initiatives for Google, the White House, and Rubrik, the fastest-growing enterprise software unicorn.
Indeed, Wang has been giving back to her alma mater ever since graduation. The former president of the Penn Club of Washington, DC, she currently serves on the Penn Engineering Online board of directors. More recently, she created the Executives in Residence Program to connect MCIT Online students with powerful leaders in the tech field and is spearheading a redesign of SPARC, an experiential learning program for MCIT Online students.
Both recent initiatives play directly into Wang's passion for diversifying the industry and expanding access to tech careers for women and other underrepresented groups. 
"Penn Engineering Online has an incredibly diverse student population. For example, 40 percent of MCIT Online students are women—that's insanely high," she said. "If I can accelerate their careers while tapping into that talent pool for AWS, just think how much we can change the face of the industry." 
Beyond her work at Penn and AWS, Wang is working toward change through several other channels. In 2017, she founded Advancing Women in Tech, a global nonprofit that empowers women and other underrepresented groups to excel in tech careers through advocacy, skills-based training, and mentoring. With more than 16,000 members spanning three continents, AWIT reaches more than 25,000 learners through its offerings on Coursera.
"It's one thing to have all the right skills and knowledge, but you need mentors and sponsors to really accelerate your career," she said. "I'm passionate about building communities, increasing representation, and expanding access to education and careers. And my work at Penn allows me to pursue all of those passions."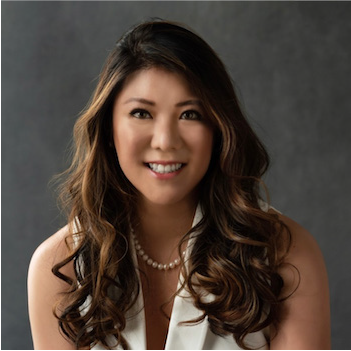 General Manager of AWS Data Protection and Governance | CEO, Advancing Women in Tech
Founder of Penn Engineering Online's Executives in Residence