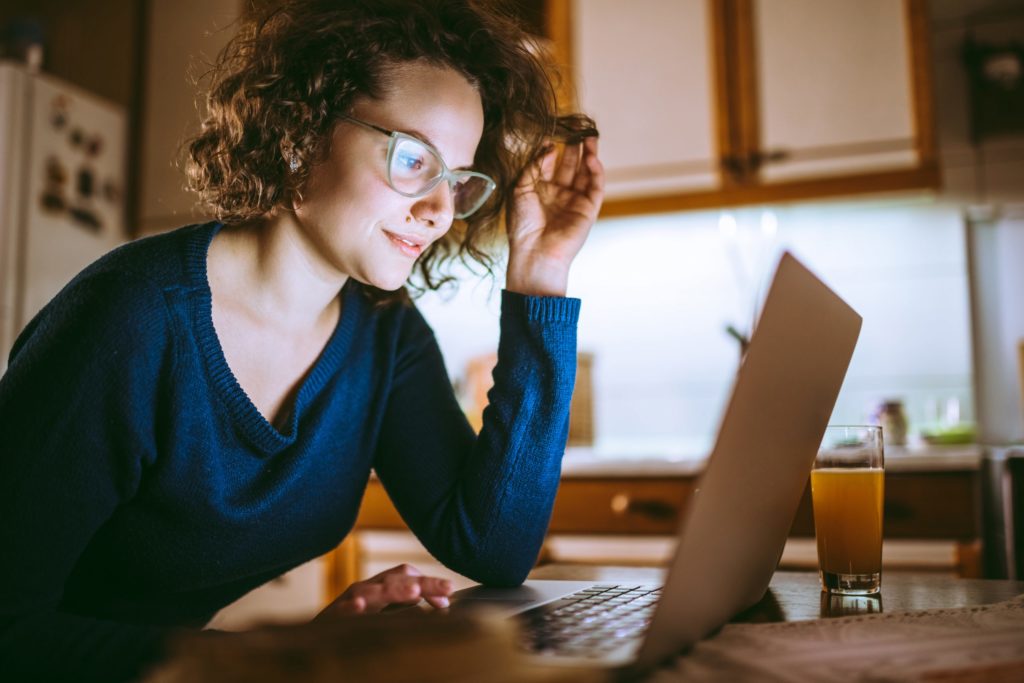 ---
Getting Help
CETS is your primary contact for all instructional technology questions and support.
Read the CETS Teaching Remotely Guide
Reach out via CETS: Contact Us
For help with any of the following, email CETS, and Laura Orsetti, Associate Director in Online Learning, will be able to assist you:

Organizing your course in Canvas
Guidance on instructional design practices
Questions about the Canvas template
---
Recommendations for Online Teaching
Getting Started: Making a Base for Your Course in Canvas
Canvas will be the home base for your course. Students will come to Canvas to access lectures, learn what's coming in the course, access assignments, and obtain supporting materials like readings. The Online Learning team will be providing a Canvas template to all instructors.
If you have documents, problem sets, homeworks, readings or video recordings prepared, upload and organize them into modules.
Create a module for each session or week of the course, and add files or links to the modules. If using Modules, don't forget to publish modules when you are ready for students to access the material. You can learn more about modules from this tutorial video. Also, see the relevant CETS Guide: Canvas
---
Delivering Lecture Materials
Delivery: class materials are organized on Canvas in the order you would like students to engage with the content. Content should be organized in modules by topic or time period.

Advanced recommendations: Utilize advanced features such as grading and analytics to better monitor student progress

Lectures: Lectures can be pre-recorded and offered asynchronously or recorded synchronous (live) sessions

Advanced recommendations: record lecture material in short segments and include quizzes that provide immediate feedback following a series of lecture segments

Live Sessions: Live sessions become even more meaningful in an online course. Choose carefully what happens live: consider recording lectures in advance so you can spend you live time doing something more interactive, such as going through problem sets, live coding demos, and having students bring questions for discussion.
Assessments and Projects
It is important to determine an exam strategy that is conducive to online delivery. A traditional closed-book exam may pose difficulties such as academic integrity, proctoring and internet connectivity. Explore options such as changing your exam to open book or take-home, replacing exams with projects, restricting access to the exam for a certain duration.
Office Hours and Faculty Communication
Establish methods for faculty-student interaction, and be clear when and how students can contact you. Email, office hours or call-in hours, Canvas announcements, assignment feedback, Piazza posts, Q&A threads, and Zoom sessions are all useful ideas. If participation, interaction, and engagement is not already part of the course grading scheme, we suggest add this to your grade-distribution. Grading of student participation encourages this interaction, which is very important to learning and is easily lost in an online format.
Supporting Your Students
Communicate expectations early and often with your students, provide clear instructions on community guidelines, online etiquette and how to get help, and create an internal facilitation guide so your TAs know how to manage specific situations and escalate when appropriate.
Expect your students to have occasional issues with internet connectivity technology. Digital inequality is still a reality, but there are ways to protect your students from being derailed by frustration: clear and timely communication, a thorough syllabus, clear assignment guidelines and due dates, and opportunities for students to ask questions all help ameliorate these issues.
---
Workshops, Guides, and Resources for Teaching Online
Resources from the Center for Teaching and Learning (CTL)
Penn's Center for Teaching and Learning has a wealth of resources for faculty across the university. They are running frequent workshops on online teaching, with topics such as creating online community, instructional technologies, facilitating live sessions, and more. See the CTL's calendar of upcoming workshops.
Other resources from the CTL:
Other Resources
Resources compiled from Wharton, Penn peer institutions and online learning organizations.
Online Learning Tip Sheets:
Penn Engineering Online Learning has published a series of Remote Instruction Tip Sheets.
Getting Started
Delivering Your Lecture Materials
Assessments & Projects
Office Hours & Recitations
Supporting Your Students/Advising
---
Principles of Online Courses: Backward Design & Scaffolding
Backward Design
Because students in online courses navigate so much of the content and activities on their own time, it is important that the goals that they are aiming for are clear and they can see how the content and what they are asked to do are connected. A common approach to building this into a course is through a process called backward design.
Through this method of course design, you begin by identifying what you want students to know or be able to do or even habits of thinking that you want them to develop and then organize everything in the class (lectures, activities, quizzes, homework, discussion posts) to get the students there.
Scaffolding
In course design, scaffolding is the steps that instructors build to help students achieve the goals the instructor has set. While purposefully guiding students toward larger goals is useful in any learning environment, this is especially important if students are working on these goals at a distance and lack access to immediate support and feedback from you and their peers about whether they are headed in the right direction.
Building regular opportunities for practice and feedback into your course can help provide students indicators of their progress and will be helpful regardless of where students are learning. If some or all of your students are learning online, scaffolding will provide them with a sense of direction.
Another element of scaffolding is breaking up content into short segments that have a clear purpose. In fully online learning environments, this helps with aligning goals with the work students do and focuses students' attention and learning. In these uncertain times, breaking up the course into specific segments or "chunks" rather than organizing the syllabus by class meetings can help build some flexibility into the course.
A sample schedule may help students with time management and with connecting all of the course components, such as the one below.
A sample schedule may help students with time management and with connecting all of the course components, such as this:
Monday
Submit last week's problem set
Do any readings needed before the live lecture
Tuesday
Attend the live lecture via Zoom
Do Quiz 1 of this week
Wednesday
Begin this week's problem set
Do any readings needed before the live lecture
Attend recitation
Thursday
Attend the live lecture via Zoom
Do Quiz 2 of this week
Work on problem set
Friday
Attend office hours with any questions about the problem set
Weekend
Work on problem sets to submit on Monday
Adapted from the Online Learning Initiative's Course Design for Whatever Fall Brings workshop.