August 09, 2021
5 Tips to Strengthen Your MCIT Online Application from the Program Director
Penn Engineering's MCIT Online program welcomes applicants from all backgrounds. Specifically designed for students with little to no experience in computer science, our program offers a rigorous introduction to this dynamic and growing field.
Admittance to our MCIT Online program is competitive, but we're here to help. As you go through the application process, here are some things you can do to make your application as compelling as possible.
1. Demonstrate quantitative ability.
Although you don't need a technical background to be eligible for MCIT Online, you do need to demonstrate strong quantitative abilities or mathematical skills. If you took college algebra or calculus classes and did well, you should find success in our program. If you didn't, we recommend taking a math class or taking the GRE or GMAT. Strong test scores, especially in the quantitative section of the exam, demonstrate that you have an aptitude for quantitative subjects.
2. Make the most of your personal statement.
Your personal statement is your chance to shine. Explain why you're applying to the program and how it will help you reach your goals. Make it clear that you understand the program requirements, and give specific examples of things you've done to overcome obstacles. You should also describe the ways in which you will contribute to the program and to the MCIT Online community.
The personal statement also gives you a chance to explain any anomalies in your application, such as grades that you're not proud of from undergrad. Explain what you learned from those experiences and why you'll still be able to succeed in the MCIT Online program.
3. Showcase your experience with online learning.
Online learning requires commitment, flexibility, and strong organizational and time-management skills. If you've taken online courses in any subject area, list them on your resume or in your personal statement, along with the platform that offered the courses (Coursera, edX, Blackboard, Moodle, etc.). It's a great way to show that you have what it takes to succeed in an online learning environment.
4. Choose three solid recommenders if possible.
Do your best to choose recommenders who are familiar with you and have evaluated your work in some way (i.e., not a colleague from work). The recommenders should address how they know you as well as qualities such as problem solving abilities, work ethic, communication skills, attitude, etc. Although only two letters are required, we strongly recommend contacting three recommenders in case one of them falls through. Your application won't be evaluated unless we receive two letters by the admissions deadline.
5. Consider taking a CS course or two.
Finally, although the MCIT Online program does not have any specific prerequisites in terms of coursework or computer science knowledge, taking one or two introductory CS courses is a great way to show your interest and your aptitude. We recommend Penn's open online courses, particularly Introduction to Programming with Python and Java, but courses at another institution can serve the same purpose.Our admissions team would be happy to answer your questions about our MCIT Online degree and help you make your application as strong as it can be. Please don't hesitate to contact us, view one of our on-demand webinars, or sign up for an advising session with an admissions counselor. We look forward to hearing from you!
---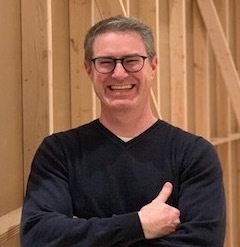 Program Director, Online Master of Computer and Information Technology
Senior Lecturer, Department of Electrical and Systems Engineering & Department of Computer and Information Science
Email: tfarmer@seas.upenn.edu