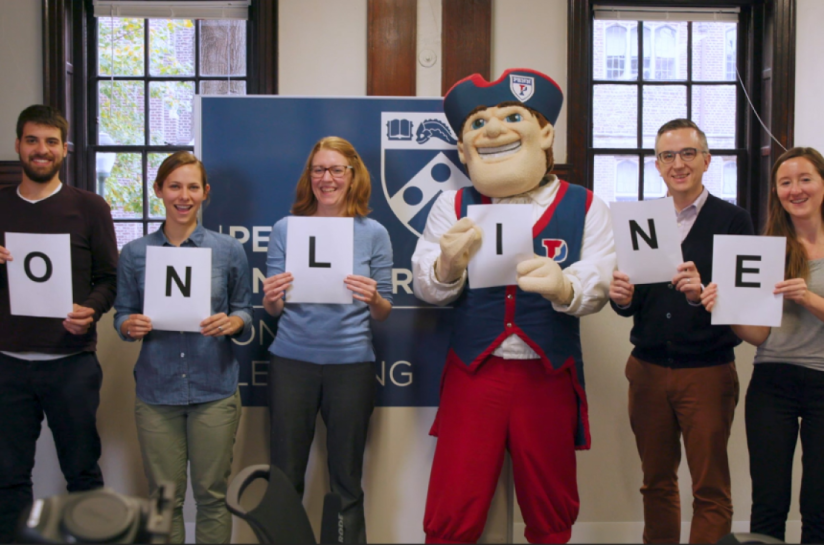 Our Mission
At Penn Engineering Online, our mission is to expand access to a world-class education in engineering. Our online courses, credentials and degree programs bring Penn faculty expertise to students all over the world – at an affordable cost.
Designed for working professionals, our programs cover everything from algorithm design, to computational thinking, to aerial robotics. Whether you're ready to earn a master's degree or just want to take a course or two, Penn Engineering Online will help you reach your goals.
---
Our Team
From world-renowned CS scholars to experts in online learning, our team collaborates to provide an exceptional online educational experience.
Penn Engineering Online courses are designed and lead by Penn faculty that are renowned for their deep knowledge.
---
Executives In Residence
The Executives in Residence program brings together a premier community of tech executives who are passionate about bridging cutting-edge industry innovations to world-class academics.
---
Our Commitment to Inclusion
Emphasizing impact and inclusion, the MCIT Online program strives to transform the field of computer science by infusing it with diversity by every measure. For example, MCIT Online students hail from 46 different countries and 37% of MCIT Online students are women. We have career starters, advancers and switchers from the ages of 20 to 70. Students come from backgrounds such as finance and economics to architecture and literature.
---
Join Our Team
We're hiring! If you're interested in joining a dynamic team that's committed to higher education, we invite you to learn more about our current openings.