February 10, 2023
Women in Engineering: The Student Perspective
Why is it important to attract more women to the tech industry? What's it like to be a woman in a male-dominated field? And how does Penn Engineering Online support female students?
These were just a few of the questions on the agenda at our recent Women in Tech webinar. The first episode of our "See Yourself, Be Yourself" series, the webinar featured insights from three MCIT Online students on everything from how to overcome imposter syndrome to the resources that have helped them thrive at Penn Engineering Online. Here are some takeaways from the event.
Representation matters
Women account for 50 percent of the global population but just 15 percent of the US engineering workforce. Why does that matter, and what can be done about it?
Natalie Sample, who enrolled in MCIT Online in Fall 2021, noted that diverse perspectives are critical to solving difficult problems through innovation. She also pointed to the importance of role models. "In my past life as a chemical engineer, I sought out a woman mentor," she said. "I felt like she could really understand what I was going through."
"Representation matters," added Hollie O'Brien, a former math teacher who joined MCIT Online to transition to a career as a software engineer. "The more diverse your group is, the better your product will be."
Overcoming imposter syndrome
Women entering male-dominated industries like tech often experience "imposter syndrome" — especially when they're the only woman in the room. Panelists agreed that it's easy to feel like an imposter but counseled attendees to seek out support and remember how far you've come.
"Being a woman and still going through my master's, I have a lot of moments of doubt," O'Brien said. "What's helped me get over this is reminding myself of my accomplishments and how much I've grown. I literally have a sticky note on my computer that says, 'They wouldn't have hired you unless they thought you could do it.'"
For Annalisa Palmer, who has undergraduate and graduate degrees in English, imposter syndrome felt especially relevant in joining MCIT Online. "I have absolutely no technical background. I was amazed I got accepted," she said. "But as Hollie said, they wouldn't have accepted me if they didn't believe I could do it."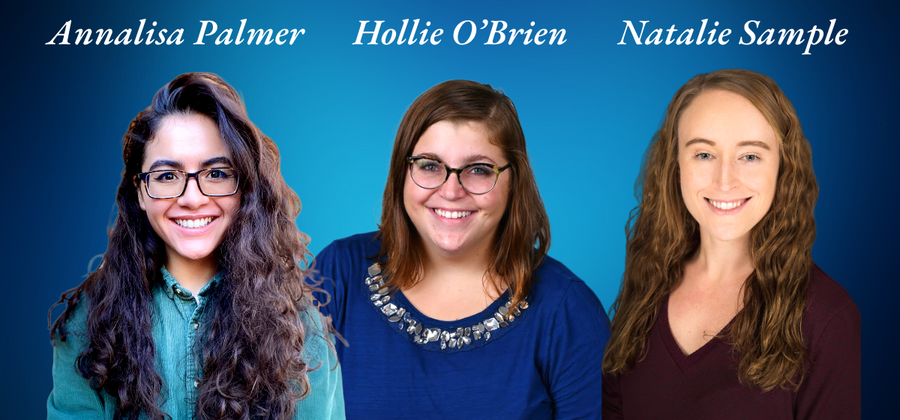 Find support when you need it
Graduate study can be challenging, particularly for students like Palmer, who's juggling school with both a full-time position in education technology and a part-time teaching role. But Palmer, who's taken advantage of everything from faculty office hours to mentoring and tutoring, pointed out that Penn Engineering online offers a wide array of resources to support students.
"Every class has really dedicated professors, and you can tell they care about your success," Palmer said. "And the TA support is just phenomenal. If you are struggling, just reach out, because it's really easy to get what you need."
Know your why
Asked what advice they would give to women considering a tech career, the panelists emphasized the importance of resilience, speaking up for yourself, and keeping your goals firmly in mind.
"Know your why," O'Brien said. "Why did you start this in the first place? Find your support, and understand that no one has all the answers."
Sample advised MCIT Online students to ask questions and engage in the online community. "The loudest voice in the room is not the only voice in the room," she said. "And if you put your opinion out there, you're likely reverberating with someone else and that can make a new connection."
For Palmer, the key is to believe in yourself and cut yourself some slack. "As women, it's really easy to be obsessed about doing everything perfectly, and that's not realistic," she said. "Focus on learning, not grades, and don't be afraid to ask for help."