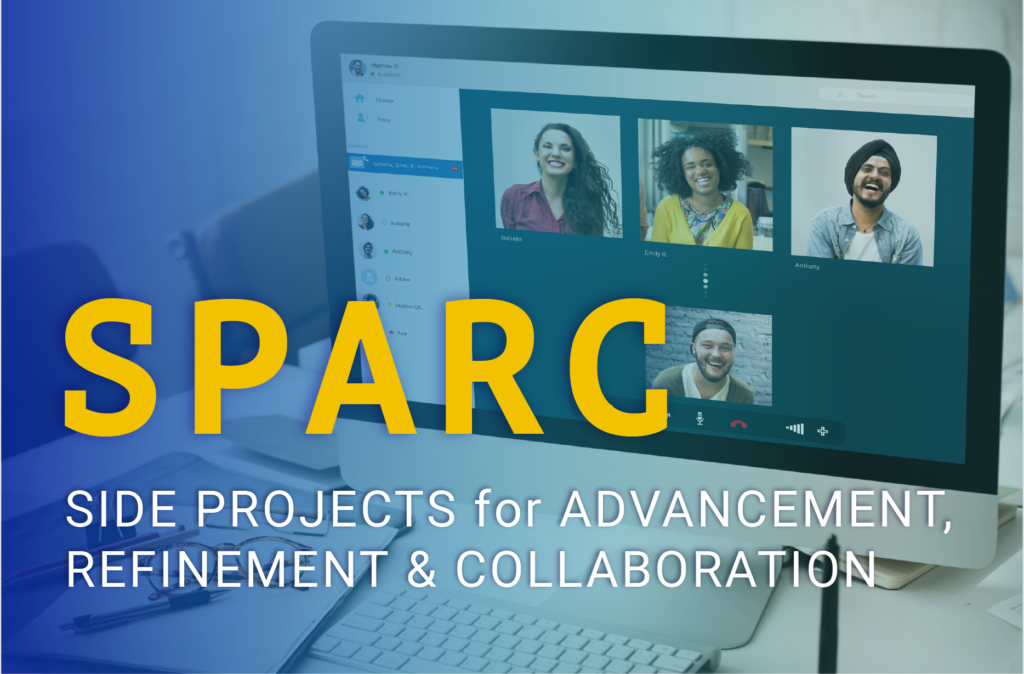 MCIT Online attracts lifelong learners from all different industry backgrounds to learn the skills necessary to succeed in the technology sector. While undergoing this transformation, it is essential that students showcase their new technical skills and abilities to future employers in addition to rich transferable skills from past academic and professional experiences. Side projects act as a reliable measure for employers to assess your technical skills and abilities, organization/time management, enthusiasm, and creativity in this new field.
In an effort to encourage students to showcase their technical abilities to employers, MCIT Online is launching S.P.A.R.C (Side Projects for Advancement, Refinement and Collaboration), a summer-long competition designed to help MCIT Online students take their side projects to the next level. Participants will form teams of 2-4 current MCIT Online students to collaboratively create something utilizing their coding and programming skills. MCIT Online judges will review all project submissions at the end of the summer and choose 10 finalists to compete for the grand prize of $200 per person to be reimbursed toward a professional development opportunity.
Project Requirements
There are no hard rules for what you produce — students should feel free to propose a website, mobile app, dashboard, database, etc. Projects should rely on programming and coding skills.

We understand the open-ended nature of this competition can be frustrating for some students. However, what makes this competition unique is that the product does not matter as much as the project work, planning, and technical learning outcomes for each participant.

Be realistic in what you can accomplish as a team given the competition time frame and personal time commitments of your group. Before submitting a project, we suggest drafting and agreeing upon a timeline as a group.
Proposals that communicate a strong link between project achievement and personal interest and/or attention to salient current events and technical trends will have those intentions positively reflected in judging.
The best projects will encompass the following:

Students will be able to highlight a purpose of the project, the technical interventions, building process, and intended results.
Students will balance practicing existing skills and building new skills in the process of building this project.
Teams will exemplify good communication and collaboration throughout the duration of the project.
---
Timeline
Round 1 – Submitting a Project Proposal
Project Submission Deadline – 11:59 PM EST, Sunday, April 4th
First Round of 10 finalist teams announced – Monday, April 19th
Round 2 – Submitting your Final Project
Final submission deadline – Sunday, August 1st 11:59pm EST
Winners Announced & Symposium
Winners Announced via email to all participants – Friday, August 13th
S.P.A.R.C. Symposium – Friday, September 24th

By participating in this competition, at least one representative from each team must commit to presenting their final project at the S.P.A.R.C. Symposium.
---
Round 1 Proposal Submission Procedures
---
Final Project Submission Procedures
Ten final teams have been chosen to move forward to compete for the grand prize in the SPARC Competition. Below are instructions for preparing the project for final judging:
Final Project Format
Final projects should be submitted as a 20 minute video. Please submit projects as an mp4 file.
Email your mp4 file to eparry@seas.upenn.edu
Videos should last no longer than 20 minutes. Judges will cutoff content to review at the 20 minute mark.
What Should Be Included In Your Video Submission
Description of your project name, problem(s) addressed by the project, and intended outcomes
Walk us through your deliverable. For example…

Show us what you created– review design choices and the user interface.
Show us how your project works– walk us through the user experience.
Show us how you made it– show us your code and other back end features.

Discuss the phases of completion your project followed. If you ran into any major bugs along the way, call them out here and describe how you overcame the problem or implemented a work-around.
What was your testing strategy?
What new skills did you learn through completing this project?

Be sure to clearly review all of the technology you utilized to create the project and call out anything you used/did for the first time.
Name any resources you used to complete this project.

What collaboration methods did you utilize as a team?
What communication methods did you use as a team to drive project completion?
If you could do anything differently, what would that be?
If you had 4 more months to work on this project, how would you move forward with what you have?
Tips For Organizing Your Time And Communication
Each team member should commit to working a certain amount of hours per week on the project
Each team member should elect preferred communication methods and hours they are available/unavailable to respond to ideas and questions (text, email, Slack, Discord etc.)
Establish regular check-ins as a team to discuss progress and challenges to facilitate team problem solving
Hypothesize project completion phases with intermittent deadlines to complete key tasks. Adjust completion milestones and reconfigure task focus as needed
---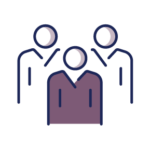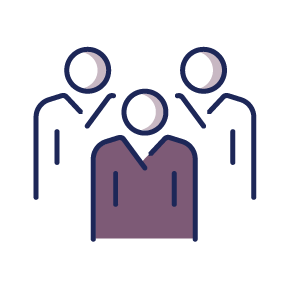 Judges
Dr. Tom Farmer
Senior Lecturer for Computer and Information Science & Electrical and Systems Engineering
Brandon Krakowsky
Lecturer for Computer and Information Science, Research & Education Director for Wharton Customer Analytics
Mohammed Javad Amiri
Postdoctoral research for the University of Pennsylvania Department of Computer and Information Science
---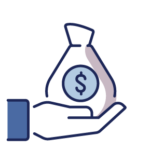 Prize
The grand prize for the team that wins the SPARC Competition is $200 per person to be reimbursed toward a professional development opportunity.
Professional Development Opportunities to be Redeemed for Prize Money
MCIT Online will reimburse $200 to each individual from the winning team to be used for a professional development opportunity. Students can utilize prize money for any of the following conference registration fees or interview preparation support resources. Travel and other expenses incurred for conference participation are not eligible for reimbursement. The costs listed below are based on past registration fees. Be sure to check out the most up-to-date conference costs associated with each individual event when reviewing your registration options. If you have a conference you are interested in attending that is not on this list, feel free to forward the event details for MCIT Online approval to Emily Parry (eparry@seas.upenn.edu). Conference registration fees related to computer science topics will be considered for prize money redemption. Students must claim their prize money between August 13th, 2021 and October 1, 2022.
Grace Hopper Conference — $150 student registration fee
TAPIA — $100 student registration fee
oSTEM — $100 student registration fee
PyCon — $125 student registration fee
RubyConf — $400 registration fee
DefCon — $300 registration fee
BlackHat — ~$3500 training fees
Strange Loop — $450 student registration fee
Interview Preparation Resources
(Prices are subject to change based on the provider. Be sure to check with the individual source for the most up-to-date pricing)
Leetcode Premium Subscription — $159 yearly subscription
Interview Query Subscription — $229 yearly subscription
Interview Cake Subscription — Full course– $249
Cracking the Coding Interview — $25
---
S.P.A.R.C. Symposium – Friday, September 24th
By participating in this competition, at least one representative from each team must commit to presenting their final project at the S.P.A.R.C. Symposium on Friday, September 24th. Students who do not make it to the final round of the competition will be invited to prove the judges wrong, and if you have a project to showcase at the end of the summer, we would love to have you show it off at this event. You will be the host of a Zoom breakout room where you will review your project highlights to any MCIT Online student attendees interested in learning more about setting up and completing a side project.