March 23, 2021
Dr. Tom Farmer is new MCIT Online Program Director
Letter from Interim Program Director Boon Thau Loo:
We're delighted to share the news that Dr. Tom Farmer has agreed to take on the important role of Program Director for MCIT Online. Dr. Farmer has been a key member of MCIT Online since Day 1. His CIT 593 Online course is popular and one of the highest-rated courses in MCIT Online. Many instructors like myself look up to Tom's teaching abilities and try to emulate him.
In his role as your director, Dr. Farmer will work closely with our outstanding online learning team to enhance the learning experiences and sense of belonging among our MCIT Online community. I am sure that you will get to meet and interact with him in many of the events we will be hosting in the future.
On my part, I will continue to stay engaged in the MCIT Online program as an instructor and Associate Dean overseeing our graduate programs at Penn Engineering.
We are all very excited about Dr. Farmer's new role. I am sure he will take this program to greater heights! Please join me in welcoming and congratulating Dr. Farmer!
-Boon
Boon Thau Loo, Ph.D.
RCA Professor, Computer and Information Science Department
Associate Dean for Graduate Programs
Director, Distributed Systems Laboratory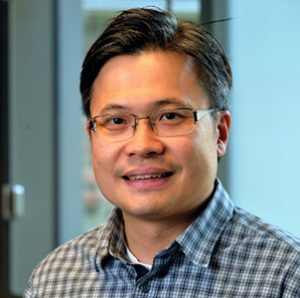 RCA Professor, Computer and Information Science Department
Associate Dean for Graduate Programs
Director, Distributed Systems Laboratory
Email: boonloo@cis.upenn.edu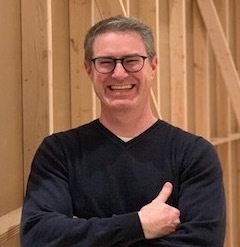 Program Director, Online Master of Computer and Information Technology
Senior Lecturer, Department of Electrical and Systems Engineering & Department of Computer and Information Science
Email: tfarmer@seas.upenn.edu