October 30, 2023
Putting the Puzzle Together with Thomas Lee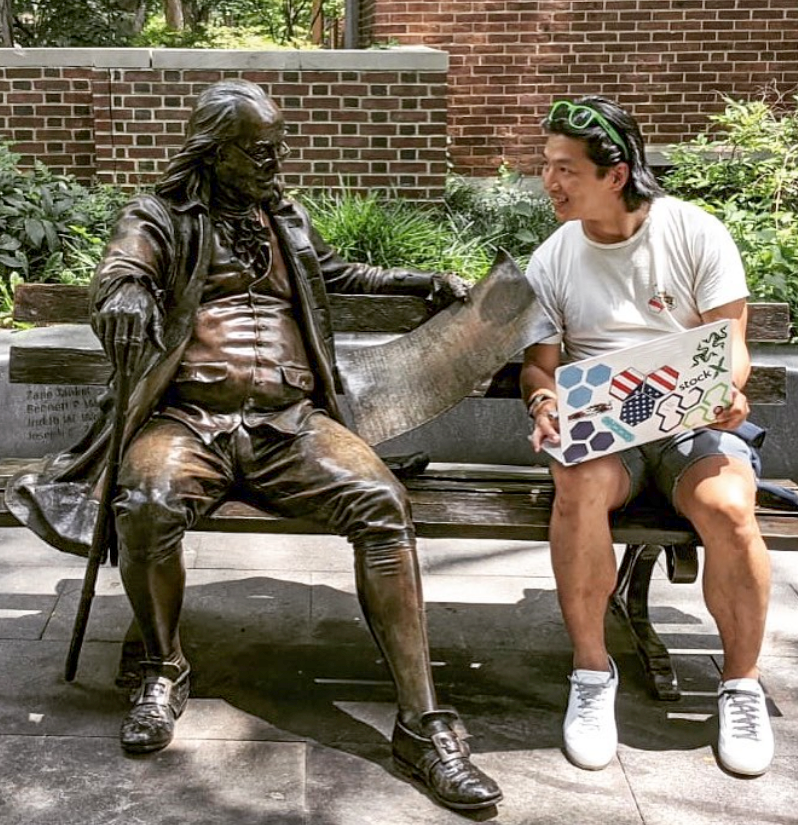 Computer science was never part of Thomas Lee's life plan. With a background in the humanities, he started his career in sales and account-management roles that didn't require much tech expertise beyond using email. But when he started his own business, he realized he needed a basic understanding of computer technology to run a successful company.
Today, Lee is getting ready to graduate from MCIT Online at Penn and launch a career in tech. In this Q&A, he talks about his path to computer science and how he's applying what he's learning to his daily life.
---
How did you get interested in computer science?
I used to work in sales at Bloomberg in New York City, and I knew nothing about computers. I knew how to check my email, and that was about it.
Then I decided to open my own business in Brazil, where I grew up. We were offering urban transit services, similar to Uber, and sometimes we would have tech problems. I would hear that the server was down, and I was like, "What the heck is a server?" I realized I needed to know more about computers to run the company, so I went back to New York and signed up for a bootcamp at Columbia University.
What drew you to MCIT Online?
When I finished the bootcamp, I still didn't know how a computer works. One of my instructors at Columbia had graduated from Penn, and he suggested I take a look at MCIT Online. So I watched a webinar with Dean Boon Thau Loo, where he said something like, "If you graduate from this program, you'll be able to code in any language." That's what I wanted to do, so I applied for admission. When I got in, I moved to Philly so I could be close to the campus.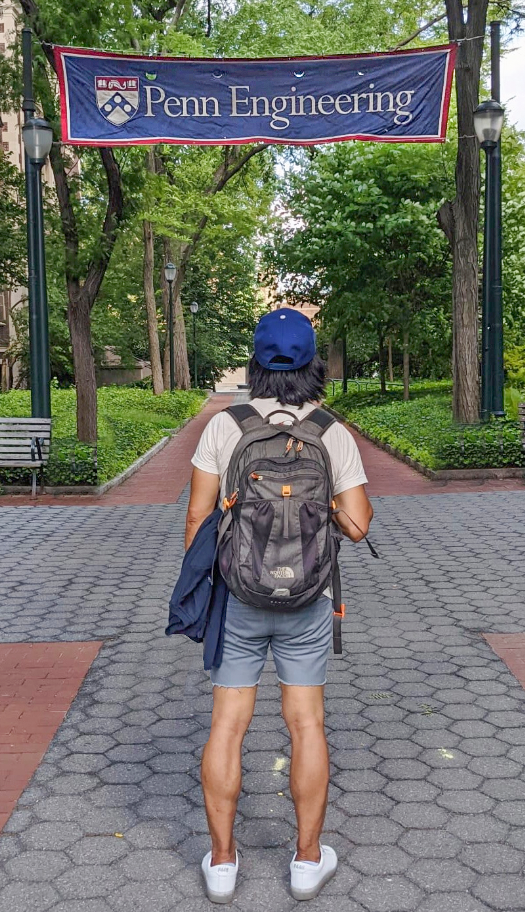 What were your goals in joining MCIT Online?
I just knew that I wanted to learn how computers work. Once I started taking classes, I figured out that I don't want to become a software engineer at Google or Facebook, like a lot of students do; I want to work in DevOps.
What has the academic experience been like?
In my first semester, I had a class called Mathematics for Computers. It was such a hard class, and I didn't even know where to begin. But little by little I started learning how to learn, and I've gotten much better at solving day-to-day problems.
I've learned how to learn in a more organized way.
Whenever I face a problem — whether it's difficult homework or a life decision or something else — my brain is already trained to break it down into parts and solve one part of the problem to start.
You learn how to put the puzzle together.
For me, the program has been a life-changing experience.
What are your professors like?
The faculty and staff at Penn want to make sure that you succeed no matter what. It's like your success is their success. Absolutely everyone has been so encouraging and helpful … they are so supportive of you and they treat you with so much respect. I could go on and on about all the advantages and good things that Penn has given to me.
With the program being online, have you been able to meet people?
I've made a lot of really good friends, not only in MCIT Online but also from other programs across the university. The students here are so smart, and spending time with them is such an inspiration for me. One friend is an electrical engineering student in the PhD program. I took a systems wireless computer class last summer, and thank goodness he was available to help. I also met two really good friends through an MCIT Online student event. One of them even gave me his cat.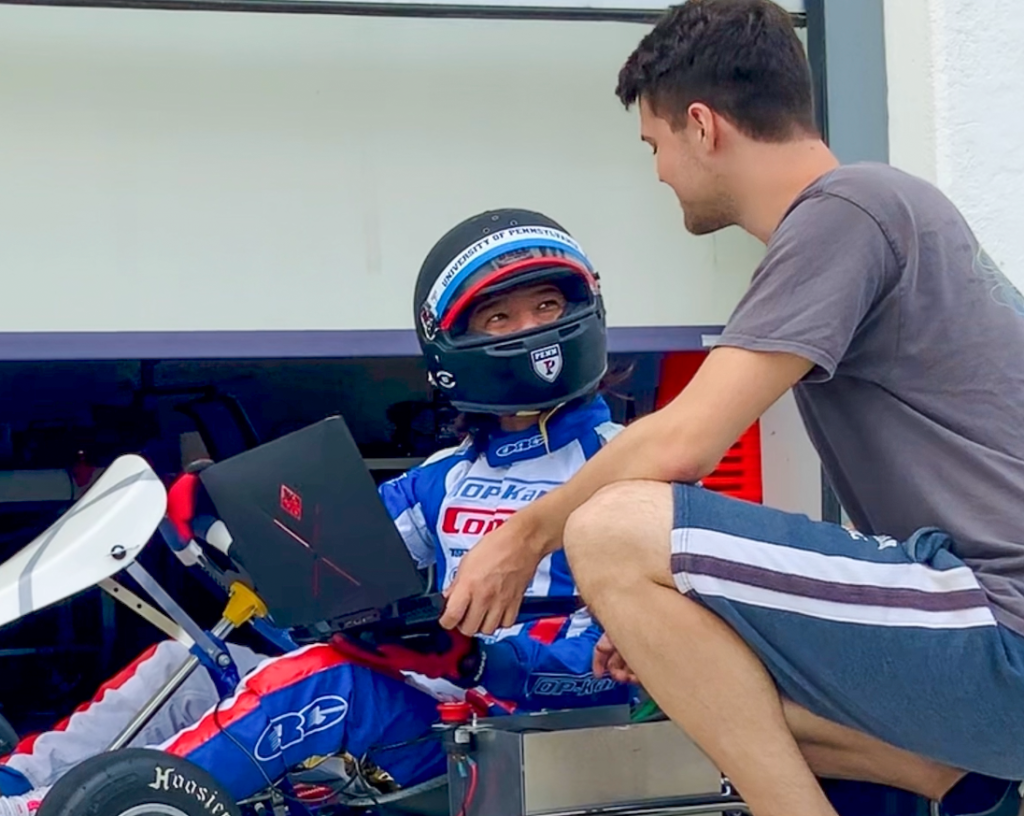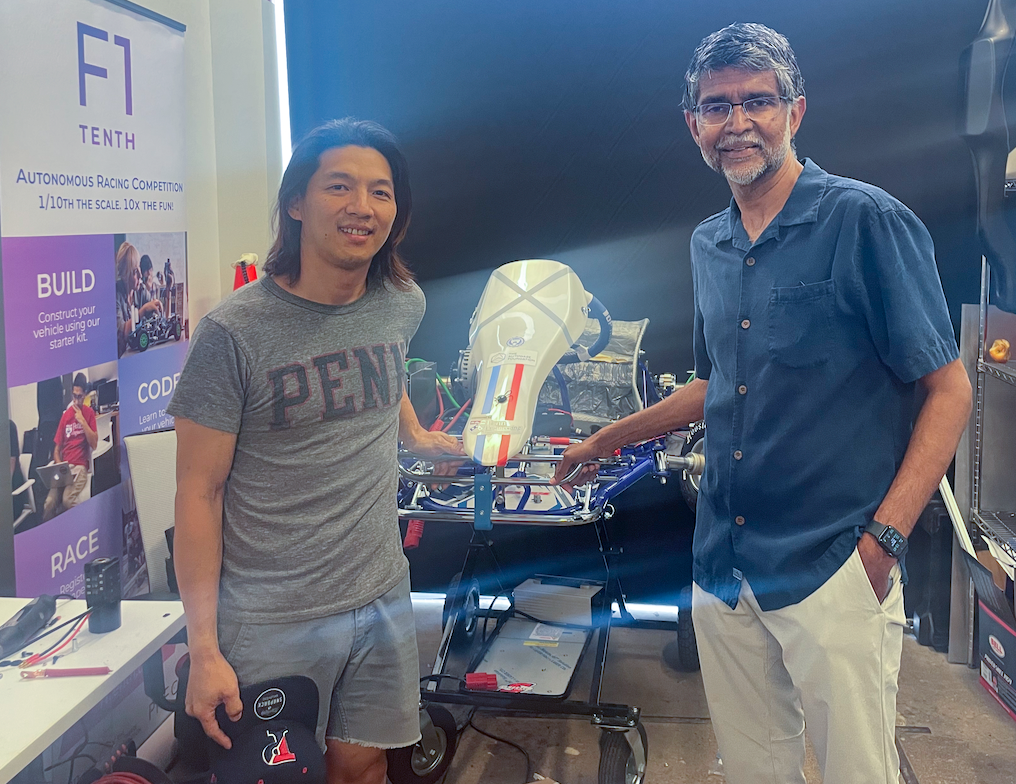 What would you tell somebody who's considering the program?
One thing I want to emphasize is to make sure you know that you're going to go through some challenging times. It's not going to be easy. But Ben Franklin said there's no gain without pain, and it's true. Overcoming the challenge gives you a great feeling of accomplishment and achievement. Now I feel like I have superpowers.