October 23, 2023
On the Road with Penn Engineering Online
How do you connect graduate students with potential employers when your students live in 44 countries around the world?
One way is to meet your students where they are and bring recruiting opportunities to them. And that's exactly what Penn Engineering Online's new Road Trip program is all about.
Road Trips bring Penn Engineering Online team members to cities around the world that are hubs for MCIT Online and MSE-DS Online students. Staff facilitate networking sessions, visits to leading tech companies in the region, and informal social events. Over the course of several days, students connect with local employers, get to know classmates in-person, and connect with the Penn Engineering Online team.
"The Road Trips help students feel connected to campus, even if they are learning from all over the world," says Emily Parry, Associate Director of Professional Development and Networking. "They also provide opportunities to connect with employers who are interested in this talent and eager to meet our students."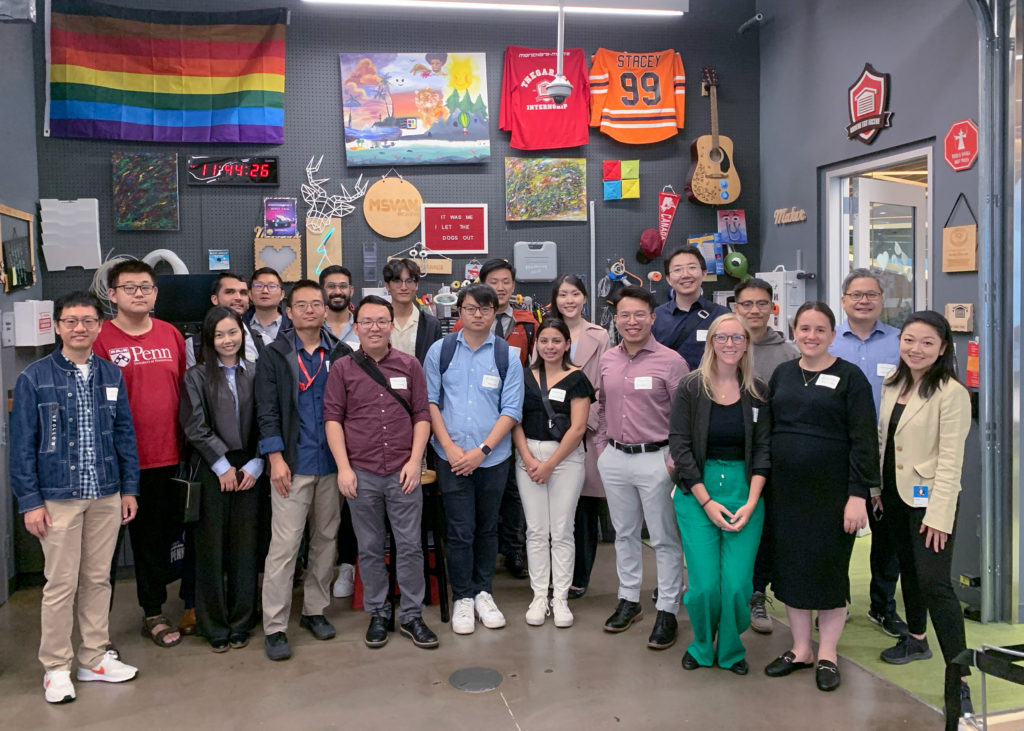 During a recent event in Vancouver, for example, students visited SAP, WillowTree and Microsoft, where they heard from current employees and toured company offices. They also joined a Coffee Chat hosted by Student Advising and Career Services team members, met with Associate Dean Boon Thau Loo, and gathered for food and drinks.
"One of the most valuable aspects of the Road Trips is when alumni panelists at a company come and chat with our students," Parry notes. "It's a way for students to establish references so they have that warm contact when they apply to that organization in the future."
The idea for the Road Trips came out of the fact that team members were already traveling around the world to meet with students, build community and promote the program with employers. The logical next step was to put students directly in front of organizations and have them advocate for themselves.
Last year, the Road Trip team hosted students in Seattle. Earlier this summer, they visited San Francisco, where students toured the offices of Google, Tesla, C3.ai and other tech leaders. Just last week, they organized local Road Trip visits to Comcast and Crossbeam in Philadelphia. Now the team is busy planning the next set of trips.
Parry adds that the social networking opportunities also play a critical role in the success of each event. "Being able to meet classmates in person and enjoy an appetizer with Dean Loo is really meaningful for our students," she says. "It's the community building that really drives the value of these events."