February 28, 2023
Veronika Khan: Embracing New Challenges
Veronika Khan was working as a lawyer and business consultant in Singapore when she decided she was ready for a new challenge. Today, she's a second-year student in MCIT Online with a full-time job in IT. In this Q&A, Veronika talks about why she made a career switch and how Penn Engineering Online is helping her reach her goals.
What was your career path before joining MCIT Online?
I worked as a lawyer with a focus on international business and tax law for about 13 years. But I started to get a bit bored because I wasn't learning new things or experiencing new challenges.
How did you get interested in computer information systems?
A few years ago, there was a lot of buzz about how robots were going to replace lawyers. I was interested in learning whether that was true, and that led me to online courses about machine learning and programming. Through those courses, I saw that the world of computer science is much more exciting than I thought! That's how I came to the idea of shifting my career.
What led you to Penn Engineering Online?
MCIT Online was the best option for me because it's so flexible and because the curriculum is objectively the best among similar programs. And, of course, it does not require a background in computer science, which was important for me since I have only a law degree.
Does the program meet your expectations?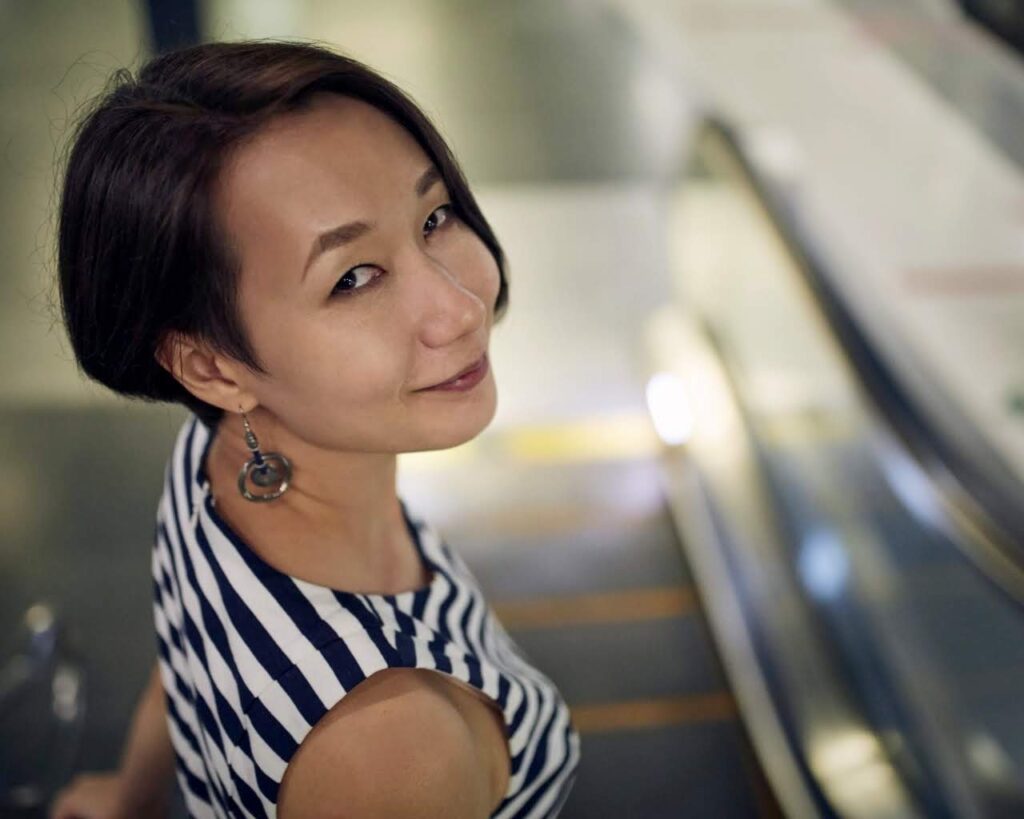 Yes. It's very rigorous, and I need to put in a lot of time and effort. But I really like the way of teaching, and I absolutely love the dedication and passion of our professors. It means so much for keeping students motivated and interested.
My classmates are excellent as well. It's just incredible to be with people who share your curiosity and desire to understand the nature of truly amazing things. I find it really inspiring.
In what ways has the MCIT Online community been a support to you?
The level of support is great. I had a really touching moment last year when the war in Ukraine started. Half of my family is there, and the program staff contacted me immediately, offering help with handling my study schedule or postponing things if I was having trouble. That meant a lot to me, because I knew I was not alone.
What is it like to be an international student in MCIT Online?
Living in Singapore, I never feel like it's a problem that I'm in a different time zone. The courses are asynchronous, so I don't have to be somewhere at a particular time unless I need to personally ask a question of a professor or get help from a teaching assistant. And the program is designed for people who already know how to learn, which is essential for graduate students.
How is MCIT Online preparing you for your career transition?
Actually, I've already successfully switched to a career in the IT industry! During my second semester in MCIT Online, I got a full-time position as a quality assurance engineer in a software company. The program has played a key role in my career. It not only gives me crucial fundamentals in the industry but also teaches me to keep going and never give up.
What's next for you after graduation?
I see myself as a back-end software engineer and eventually a software architect. The computer science and IT industry is very exciting to me, because it provides me with constant challenges. Tech is developing so fast that I will never know everything, and that's totally OK. I'm a person who is always looking for challenges, so this industry is perfect for me.