February 16, 2022
Application Insights: Submitting Your Transcripts
Your academic transcript is an important part of your MCIT Online admissions application. By giving us a view of your previous coursework and grades, the transcript helps us determine whether you're a good fit for the program.
The process of submitting transcripts is straightforward, but it's important to follow the guidelines and meet the application deadline. Questions? Just ask.
Transcript Basics
All transcripts must be in English and uploaded to the online application in PDF format. Please be sure your transcripts meet all of the following additional criteria:
Your transcript must include every academic course that you have taken for credit.
Each course on your transcript must include all of the following: course name, credits received, and grade.
If your transcript lists transfer credits without the grade earned, such as T for Transfer, you must also submit transcripts from the institution where you took the course.
If the grades on your transcript aren't based on a 4.0 scale, please include documentation or a link to a website explaining the scale.
We do not accept diplomas in lieu of transcripts.
If you are currently enrolled in a degree program, please provide your academic records to date from that program.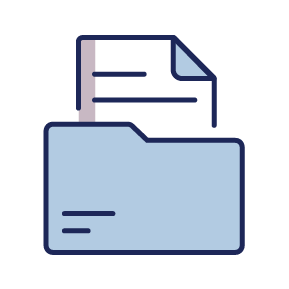 Official vs. Unofficial Transcripts
We need only the unofficial version of your transcripts when you apply for admission. (If your transcript is from an international university, see below!) If you are accepted into the program, you'll have to submit your official transcripts before you can matriculate. Please see the fine print below for more details.
Information for International Students
If you attended an international university, we strongly recommend that you submit an official evaluation of your transcript with your admissions application. The easiest way to complete this step is by using the CertiFile Document Service available through our online application. (You may have to pay a fee for this service.) Alternatively, you can work directly with a NACES credentialing service such as Educational Perspectives or WES.
The process of evaluating your transcript can take time. Be sure to account for this in your planning so that your transcripts reach us before the final application deadline.
Finally, all transcripts must be submitted in English. You can access translation services through Educational Perspectives (or another provider) for an additional charge.
The Fine Print
Offers of admission and matriculation into the program are not binding until academic documents are verified. If there are discrepancies between your self-reported academic work and your official records, your offer of admission may be withdrawn or you may be removed from the program.
Learn More
Get more tips on the application process by watching this Admissions Webinar, checking our Application Deadlines, or contacting us. Or apply now!