July 21, 2023
Building a Global Network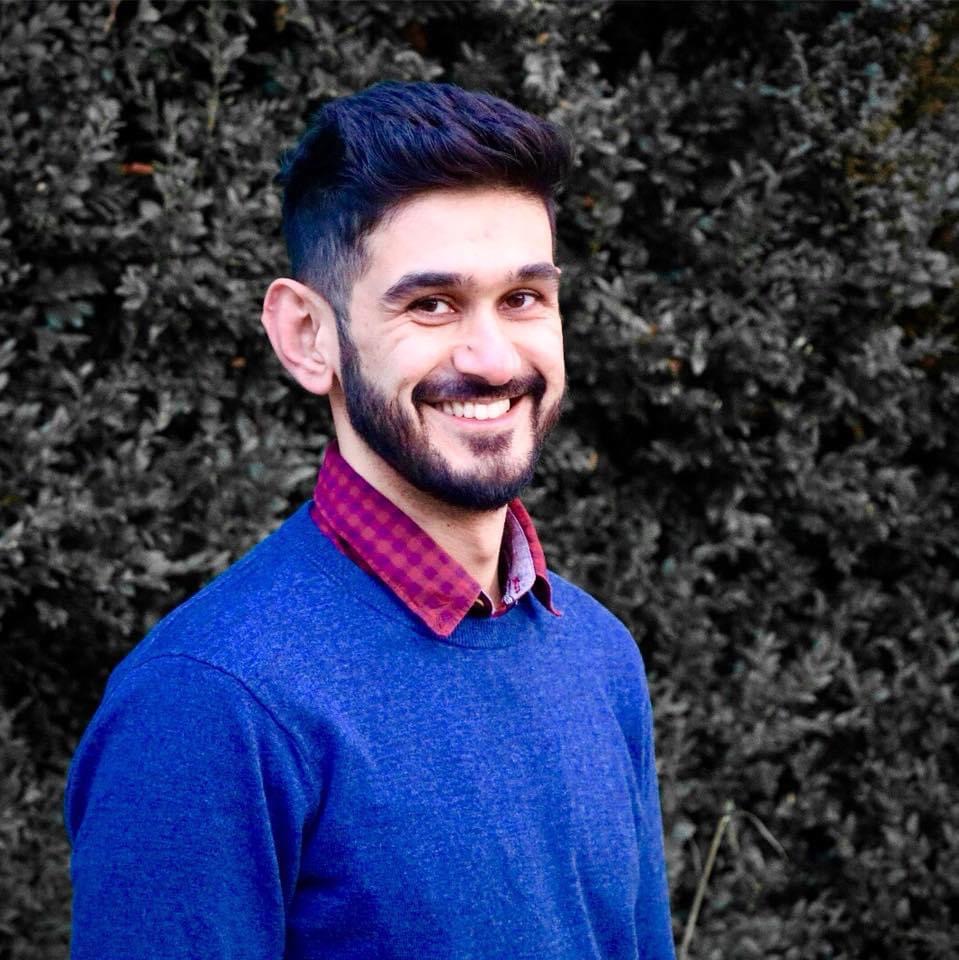 When Saad Fahim enrolled in MCIT Online last fall, he knew he would get a world-class education. What he didn't anticipate was that he would also build a vibrant community of friends and classmates all over the world—in just a few months.
Saad, who grew up in Pakistan and is now based in Vancouver, estimates that he's connected with close to 200 people in the MCIT Online community through virtual and in-person channels. And he says those social connections have been a highlight of his experience.
"One of the best things about MCIT Online is the network it creates," says Saad. "I've really enjoyed meeting and learning from all the smart and fun people who are in this program."
Getting to know classmates in other countries can be challenging, but Saad says the program's Slack channels are a big help. Before he even started classes, he joined the Vancouver channel and arranged a meetup. Then he happened to be in Munich and posted a message in the Europe channel. "To my surprise, somebody messaged me back saying, 'Hey, I'm at Oktoberfest—come join us!'" Fahim says.
Saad has also networked in Barcelona, where he connected with a teaching assistant, and Toronto, where he got together with some 30 MCIT Online students who are based there. He also traveled to New York City with some friends from the program.
He's made connections in other ways, too, including attending in-person events on campus and beyond. At Fall Fest 2022 in Philadelphia, he explored the campus, met faculty members in person, and heard from an alumni panel about making the transition to a career in tech.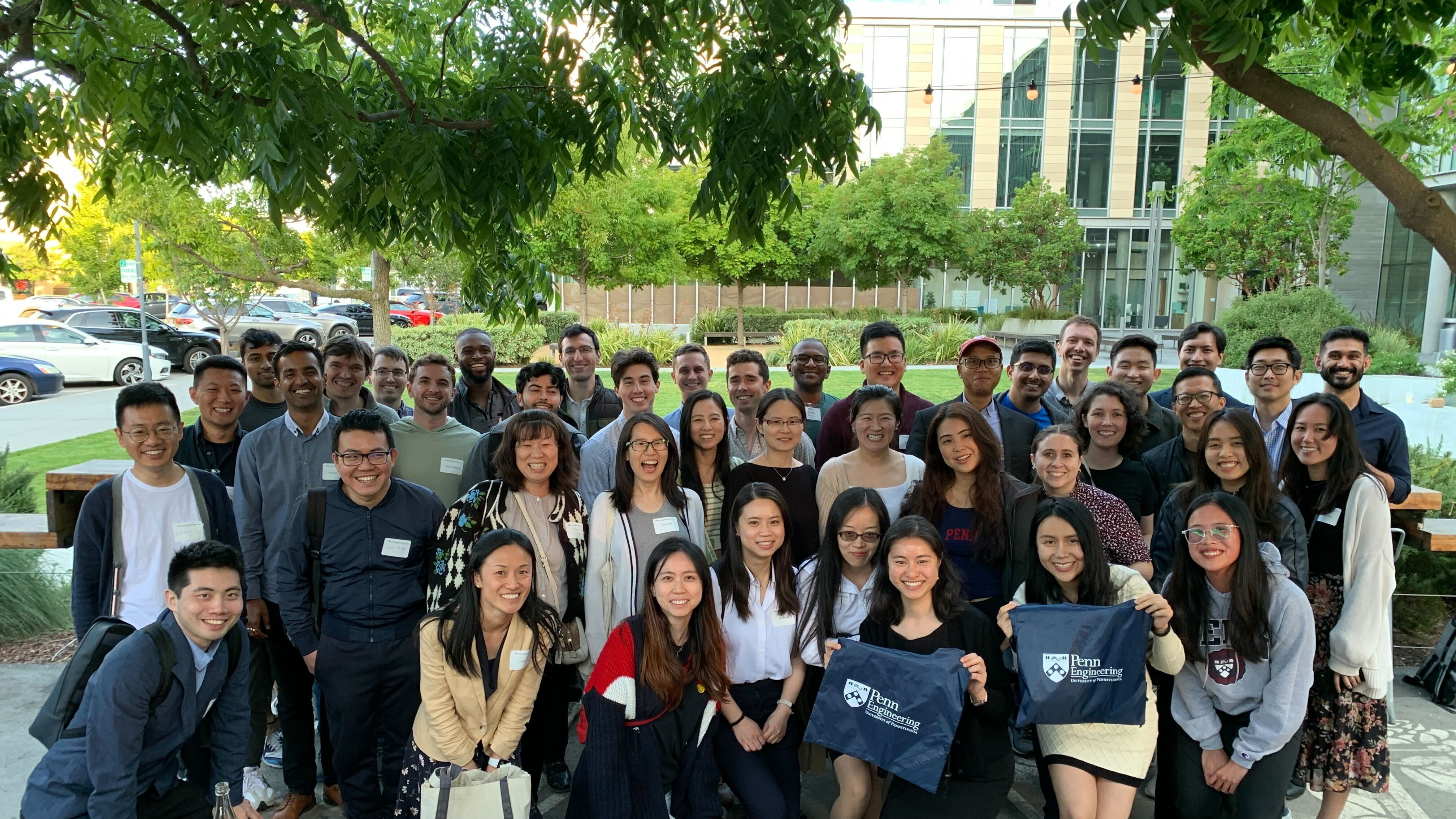 "The highlight was connecting—not just with alumni but also with classmates who you interact with but never get to see in person," he says. "It was a pretty magical experience."
Most recently, Saad attended the San Francisco Road Trip, a series of events in the Bay Area that brought some 40 MCIT Online students to the offices of Google, Tesla and C3.ai. Participating students met with recruiters, spoke to MCIT Online alumni who work at the companies, and had opportunities to socialize.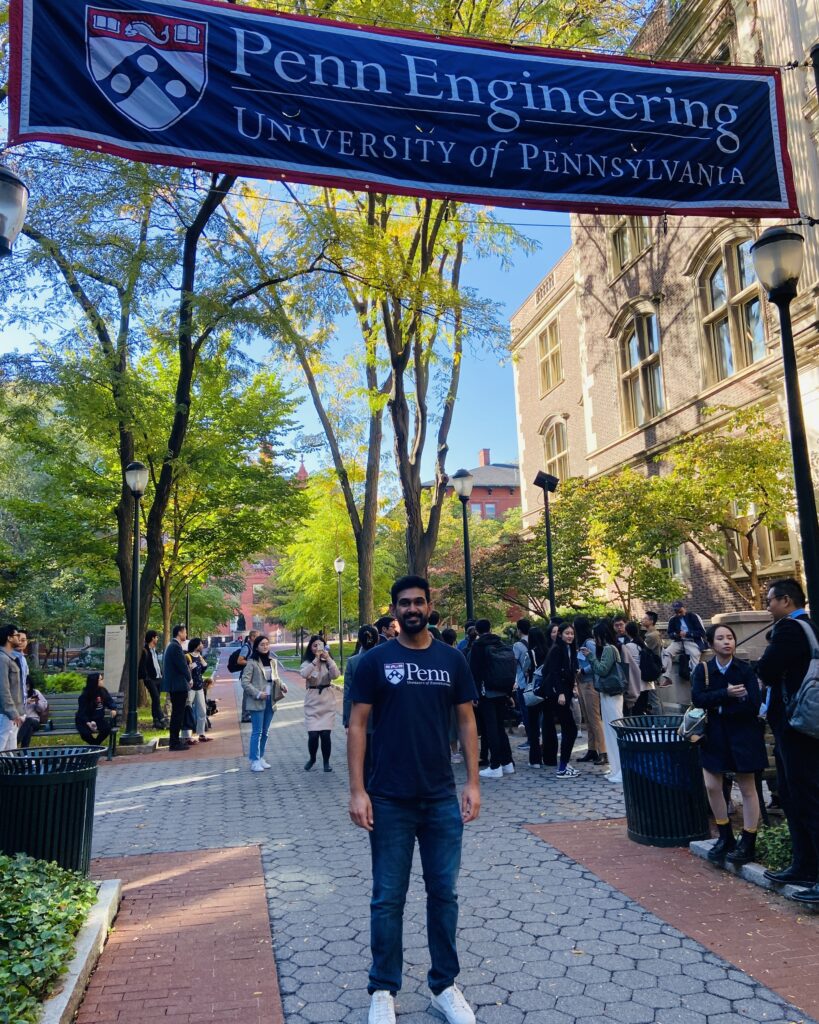 Through the connections he's made, Fahim says he's developed a broader perspective on the possibilities of a career in tech.
"Everyone in the program wants something different," he says. "Some people want to start new businesses or shift their existing roles to be more technical. It's been a good experience to see how many opportunities are out there."
Before joining MCIT Online, Saad worked in client reporting for a global investment management firm. Since then, his role has shifted to involve more work in business intelligence, and he plans to leverage his degree to pivot to a technology role within the same company.
"My long-term goal is to do something in the hybrid space between finance and IT," Saad says. "The program has been a steep learning curve, but I'm learning a lot—and the hard work is paying off already."