September 01, 2023
Rozalin Mohanty: The Legal Side of Tech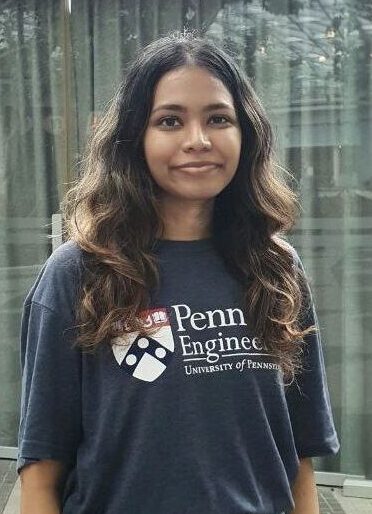 Rozalin Mohanty didn't have much exposure to computer science during her early years. Then she took a course in legal technology while studying law at Singapore Management University and discovered a new world of career opportunities. "It opened my eyes to the immense power of tech to solve problems at scale," says Mohanty, who joined Google shortly after law school as a policy specialist for the Legal Content Policy and Standards team.
Today, Mohanty is working as an intellectual property analyst at Twitch covering copyright removal requests and is earning a Master of Computer and Information Technology (MCIT) degree at Penn Engineering Online.
Here, she talks about her pivot to computer science, her experience in the MCIT Online program, and the boundless potential at the intersection of law and technology.
---
What sparked your interest in technology?
In law school I had a lot of opportunities that exposed me to tech … I did a coding class, and I took a legal tech course that introduced me to some of the projects people are working on at the intersection of law and tech — for example, machine-learning models that can be trained to identify the most important sentences in a lengthy legal judgment. It opened my eyes to the immense power of tech to solve problems at scale.
Then I joined Google and worked on a team that develops policies to handle content that's illegal on Google products. I saw a whole new world of interesting challenges for someone with a background in both policy and tech.
How do you see law and tech complementing each other?
In one example, trust and safety functions in big platforms work to make products safer, minimize their risks, and ensure that they're ethical. But in big organizations, people tend to work in silos, with the engineers focused on building the product and the policy team concentrating on the legal side. If you have a background in both law and tech, you can bring the disciplines together and solve problems from the outset, when the products are being built. There's a lot of scope to have a huge impact.
How has your law background enhanced your experience in the MCIT Online program?
One of the things they teach you in law school is how to be very structured and methodical when thinking through problems. That has parallels to the way engineers work. The very first thing they teach you is how to think computationally — how to break problems down. That ability to break down problems and give them a structure is something that I find to be quite transferable.
What's it like to be an international student in a U.S.-based program?
I live in Singapore, and one of my biggest concerns was whether the time zone difference would affect my experience in the program. But the staff have thought through all of these issues. All the lectures are recorded, and it's very flexible — you can take as many or as few courses as you want.
And the staff are very approachable. In the first semester, I wrote in to say that I wanted to attend my professor's office hours but I couldn't because they were at 2 a.m. my time. And he adjusted one of his slots to a time that worked for me.
Has it been easy to meet people in the program?
That's one of the other things I was worried about: Would I make friends? Would I meet people? Or would it just be me logging in, doing my lessons? It's far from that. As part of orientation, new students introduce themselves on a Slack channel. When I posted my intro, so many people reached out to me — fellow lawyers, people who also work at Google, a couple of people from the data science program — and then we set up virtual coffee chats. I've also met people in person at meetups here in Singapore.
Students come to MCIT Online from a variety of educational and professional backgrounds. Does that have an impact on your experience?
In my software development class, I worked on a project with a classmate in banking. It was interesting to meet someone from an entirely different background and learn about the kinds of problems he's interested in solving.
I've also met people who work in other areas at Google, including finance and sales account managers. They all have very different motivations for pursuing this degree and different problems that they're passionate about solving. And that's really exciting. You learn a lot more than if you were just in a program where everyone's like you.
Can you talk about your experience as a woman in the historically male-dominated tech field?
It can be challenging for women when it comes to getting visibility for the work they're doing. Communicating, presenting yourself with confidence in meetings, networking — women have to work twice as hard to do all these things compared to men. I have found that I have to work harder than others to be visible, because there is still an impression that women are not competent leaders or as technically inclined.
---
---
I think building a support network and good mentors can help women to navigate some of these challenges, and the MCIT Online program provides that in many forms:
Having assigned academic advisors
Providing scholarships for the Grace Hopper Conference
Career workshops and fairs before the summer internship application season
Classmates are an amazing resource as well. I've seen so many positive examples during my first semester here of just how supportive the student community is.
For example, I've seen people post on Slack asking for ideas on what resources would be good to prepare for tech interviews, and so many people responded to help.
Having an inclusive student body in the MCIT Online program means that women can focus on what truly matters – fully participating in the program and developing their technical skills, rather than navigating complex organizational barriers. In my own experience, I've never felt like being a woman has set me back from being successful in this program.
I believe women as a whole should have confidence in their unique talent, perspective and value proposition to the technology sector. If you are passionate about using technology to solve problems and have the aptitude and inclination, I say – go for it. Don't let challenges stop you from pursuing what could be a fulfilling career where you can drive positive change in areas you care about. Times are changing and there is a lot more awareness of these issues due to research as well as resources to tackle them. Take full advantage of what is available and own your career.
What advice do you have for incoming MCIT Online students?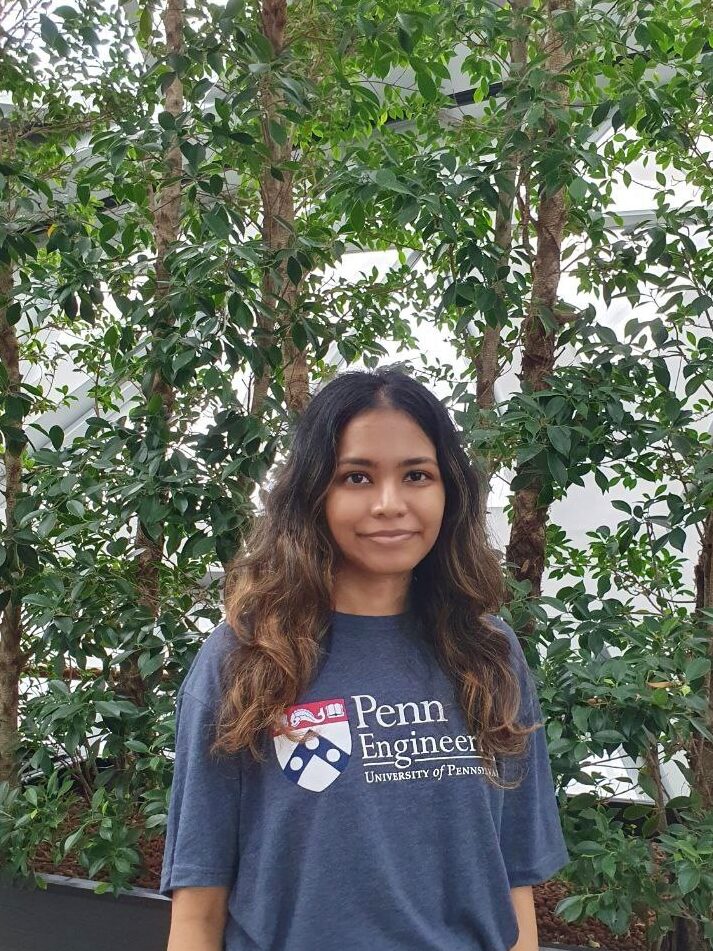 Because it's an online program, you have to be proactive in reaching out for help when you need it. So make a list of your questions, and show up for office hours with your professor or your TA. They have TAs across all time zones, so I've never had an issue finding a slot for myself.
Also, don't wait until the last minute to start on your weekly assignments. Set aside an hour and a half in the evening or morning, whichever works, to go through the lecture materials. Learning those time-management strategies and getting into a routine helped a lot with my first semester.